My Blog
Posts for tag: braces
By John Erhard DDS
June 14, 2016
When designing your new smile, we have a lot of options for changing how individual teeth look: from whitening discolored teeth to replacing missing teeth with life-like dental implants. But the problem may not be how your teeth look — in fact, individually they may look perfect. If they're not straight, though, your smile won't be as attractive as it could be.
We can address a poor bite (malocclusion) through the dental specialty of orthodontics. By moving misaligned teeth we may be able to transform your smile without any other dental work, or it could serve as a more solid foundation for other cosmetic enhancements. To find out if orthodontics can make a difference for you, you should begin with an initial visit to your general dentist. A thorough dental examination will enable them to tell you if correcting your bite could be a good option for you. If it is, they'll most likely refer you to an orthodontist, a specialist in treating malocclusions.
The orthodontist will also perform an evaluation and get as complete a picture as possible of your particular bite problems. This examination will also include checking jaw growth and development in younger patients, how the affected teeth align with other teeth, and if your current bite is having any effect on the jaw joints. This will provide a good overview of not only the malocclusion but how it affects the rest of your mouth.
With this detailed analysis, they can then advise you on the best course of treatment. Most malocclusions can be corrected with braces or, increasingly, clear aligner trays. In certain situations, though, more specialized approaches may be needed, such as isolating only certain teeth for movement.
While orthodontic treatment takes time and can be expensive, the end result can be amazing: an improved bite that not only enhances your appearance but improves function and long-term health. Along with other cosmetic enhancements to your teeth and gums, orthodontics can give you a new sense of confidence in your smile.
If you would like more information on improving your smile with orthodontic treatment, please contact us or schedule an appointment for a consultation. You can also learn more about this topic by reading the Dear Doctor magazine article "The Magic of Orthodontics."
By John Erhard DDS
April 22, 2016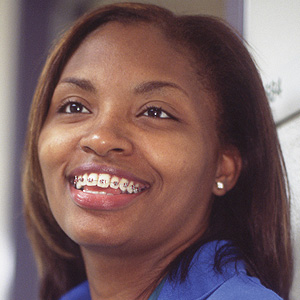 You've had crooked teeth since you could remember. Perhaps you and your parents talked about braces when you were a teenager, but it never happened. Now you're well into your adult years and you're comfortable with how you look — so why go through the expense and time now to have them straightened?
There's a good reason to consider orthodontics at any age — improved health. While we mainly associate teeth straightness with an improved smile, the more serious impact of misaligned teeth is on function — how we bite, chew and speak. As with many other areas of life, good form usually makes for good function. When we have crooked teeth, we may not be able to chew our food properly or speak as well as we could if our teeth were aligned properly.
Misaligned bites (malocclusions) can also have an impact on individual tooth health. Because they don't interact efficiently with their opposing counterparts during chewing or biting, teeth can become loose or migrate further out of alignment.
While improvement in oral health is the primary reason for considering treatment for a malocclusion, don't discount the benefit of orthodontics to your appearance. Your smile impacts many aspects of your life, including career and social relationships. A straighter, more attractive smile could also boost your self-confidence: even if you think you've grown accustomed to your smile, straightening your teeth could vastly change how you view yourself and how you believe others view you.
And if you're dreading the look and feel of metal braces, orthodontic treatments have made giant strides in the last few decades. Clear aligners, for example, are much less noticeable than traditional fixed braces (and can be removed for special occasions), but still effective for moving teeth. There's never been a better time to consider straightening your teeth — and change the course of your health and your life.
If you would like more information on orthodontics for adults, please contact us or schedule an appointment for a consultation. You can also learn more about this topic by reading the Dear Doctor magazine article "Why Straighten Teeth."